One of the literary authors that influenced me to think beyond the current system is Edward Bellamy. While I may not totally agree on his political philosophy, it was him who led me to the idea of humanism in governance — a practice that is surfacing under the enhanced community quarantine (ECQ) among officials of some local government units (LGUs) including Brgy. 362 Zone 36 District 3 in Sta. Cruz, Manila.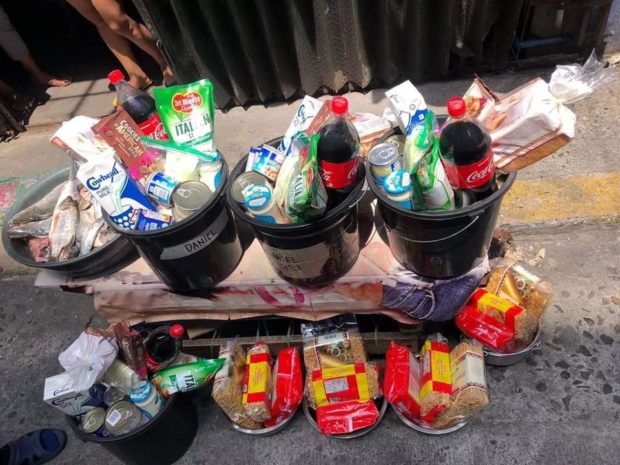 As Inquirer.net reported:
The barangay's chairman, 33-year-old Ann Christine Abella, has made it a point to bring meals to their constituents every 3 p.m. since the lockdown began as part of their efforts to keep people inside their homes.

On top of that, residents also receive a so-called "mahiwagang timba" every Saturday which is enough to feed the household for a week.

The relief in the barangay is reminiscent of a Christmas basket. While other local government units only distribute rice and canned goods to their residents at uncertain intervals, the people in Abella's district receive a weekly ration of rice, frozen goods, vegetables, milk, cheese spread, pasta and tomato sauce, egg noodles, soft drinks, bread, canned tuna and sausages, pineapple juice, biscuits, and to people's surprise – dog food.
According to Bellamy, when you treat an individual as a human being, he will behave that way and live up to your expectations. The bad things that he may do, the things that we call crimes or offenses, are just part of the atavistic nature and will be cured if the system continue towards improving the quality of life of everyone.
Indeed, what Punong Barangay Abella of Brgy. 362 and her colleagues in the barangay council is doing is a humanistic approach to governance which, as a result is getting also a proper, and humanly, response. The residents follow the quarantine rules and thus, no new Coronavirus-19 (Covid-19) case was ever recorded since the quarantine. As one of the residents interviewed said, he is proud of his community and has no complaints at all. First and foremost, they are given appropriate services and they receive food befitting humans.
On the other hand, if the people were treat the people as animals and they will respond as animals. As the saying goes, "What you sow, you reap".
Of course, it may be hard and tiring at first. Even Abella admits that. But, things won't change if nobody will start doing something. But when change happens according to Bellamy, its effect " is like that of lapse of time in making the past seem remote."