Updated as of April 5, 2020
"Adversity reveals genius" — Horace
With the enhanced community quarantine (ECQ) imposed in Luzon and several areas in the Philippines, and the advent of social media that facilitates information-exchange and opinion/observation-sharing, local government units (LGUs) are forced to act and perform their duties. While some have been innovative enough to make the Coronavirus disease-19 (Covid-19) situation a money-making venture for their barangays by selling quarantine passes, a significant number of local officials are rising above the challenge and created innovations to deliver the services expected of them.
The list below is a work in progress. If you know of any LGU innovation in addressing Covid-19, feel free to drop a comment below.
Mobile Palengke, Pasig City. In the first few days of the ECQ, Pasig City was criticized because its public markets crowd with people violating the very essence of the lockdown cum quarantine. Instead of hitting back at critics, Mayor Vico Sotto deployed five roving stores that sell food and discourage the people from going to the market.
Anti-Hoarding Ordinance, Valenzuela and Pasig Cities. The Valenzuela City Ordinance No. 688 series of 2020 or popularly known as the Anti-Hoarding and Anti-Panic Buying Ordinance sets a temporary cap on the number of basic goods consumers can buy in times of public health emergencies. This is to prevent individuals from hoarding essential commodities particularly during the ECQ. Valenzuela's ordinance was replicated also in Pasig City.
Disinfectant Drones, Pasig City. To minimize human exposure and be able to enter narrow streets and alleys, Pasig City procured three units of the DJI MG-1P, an octocopter drone with a 10-liter payload. The drones were loaded with disinfecting solution and used as misting sprays. The 10-liter solution can cover an approximate distance of 300 meters.
Non-conventional Covid-19 Food Packs, various LGUs. The typical food pack is composed of rice, cans of sardines and noodles. But in these times when a strong immunity from Coronavirus is needed, the typical food pack contents is not enough. For Pasig City, they included vitamins.
In Mansalay, Oriental Mindoro, Mayor Ferdinand Maliwanag distributed fresh fish not only as a food assistance but also as an income-generation mechanism for the local fishermen. Mandaluyong City in the National Capital Region also distributed fresh vegetables like fresh vegetables, like squash, bitter gourd, eggplant, and onion that the city government directly procured from the farmers of Nueva Ecija. For Alaminos City, Pangasinan, they also added watermelon. Distribution of fruits and vegetables is also a way to provide income for the farmers in the locality and neighboring areas.
Makeshift Rescue Tents, Mandaluyong City. To better implement the community quarantine, homeless individuals, street dwellers and vagabonds were rescued from the streets and temporarily housed in makeshift tents. Those rescued in the city but have houses outside the National Capital Region were given assistance to return to their residences.
Hotels as Quarantine Facilities, Makati City, Pasig City. To help address the shortage of beds and at the same time contain persons under investigation (PUI) for Covid-19, Makati and Pasig Cities converted hotels into isolation or quarantine centers. Makati converted the Makati Friendship Suites into a facility that can house up to 100 patients and equipped this with medical equipment including x-ray machines, defibrillators and cardiac monitors.
Pasig City also transformed Dahlia Hotel into a quarantine facility which can house up to 300 persons simultaneously. The Dahlia Hotel will be used for free with water and electricity consumption to be shouldered by the city government.
Earth-friendly rides for health workers and frontliners, Pasig City and Manila City. Because of the lockdown, mass transportation ceased operations. This became a challenge for health workers and frontliners in the fight against Covid-19 particularly for those who do not own vehicles. In Pasig City, in partnership with the Global Electric Transport, operated two electric buses that picks-up these quarantine-exempted individuals at designated time and places. Similarly, Manila City used e-trikes and hired their drivers thus achieving two goals — transportation of health workers and frontliners, and income generation for the e-trike drivers. The program is in partnership with the Department of Labor and Employment.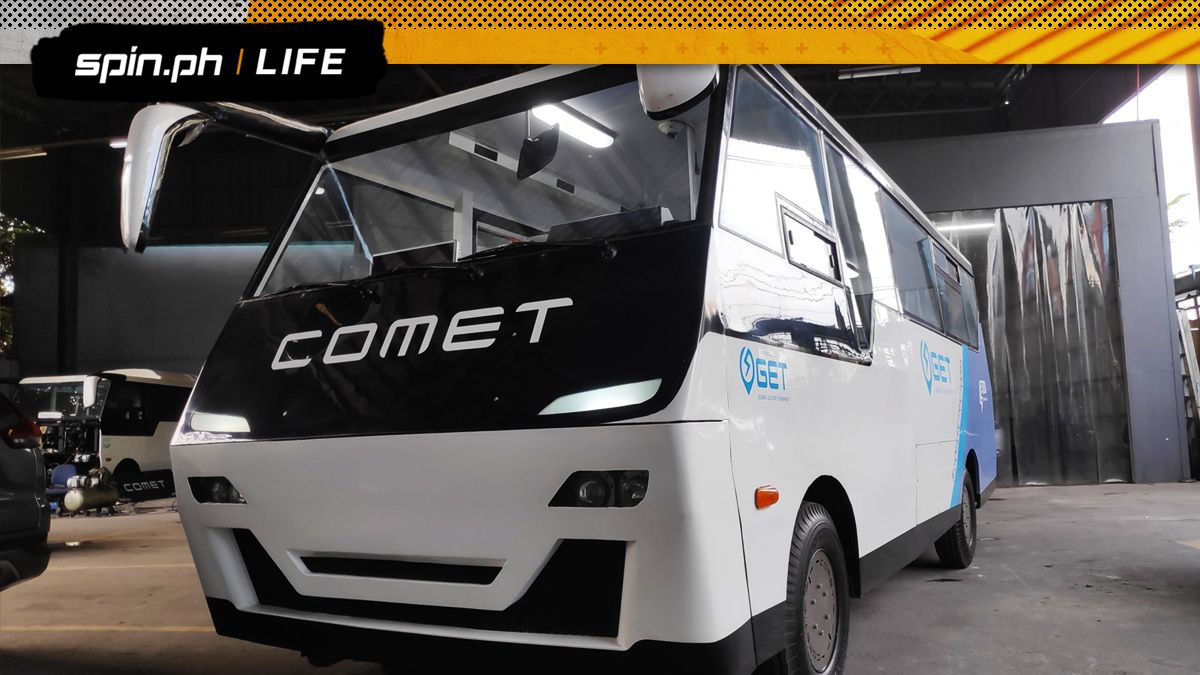 Read at Home Contest, Sangguniang Kabataan, Bigaa, Legazpi City. An initiative launched by SK Chairman Jordan Alpajaro of Bigaa, Legazpi City which aims to support the program of the Department of Education (DepEd) and make the community quarantine situation of the students more meaningful and productive. Under the program, students who may want to join may send a video of themselves reading along with a school ID. Students may join their representative grade categories, will be aired via Facebook, and judged according to mechanics.
Indelible ink markings of PUMs, Panganiban, Camarines Norte. Through Executive Order No. AMN-013-1T-2020, persons under monitoring (PUMs) are being marked with indelible ink on their forefingers. This is to strictly enforce the 14-day quarantine of PUMs.
Do you also know of other innovations or best practices in local government service delivery? Feel free to share.