"The economy is sinking deeper and deeper," President Rodrigo Duterte admitted in a pre-recorded briefing on Monday, February 1. He claimed, though, that the Philippines is not alone as other countries are also struggling to keep their economies afloat.
Or maybe not. While the rest of the world are suffering from recession, China, Taiwan and Vietnam are projected to have positive gross domestic product (GDP) as of December 2020. GDP is defined as "the final value of the goods and services produced within the geographic boundaries of a country during a specified period of time".
Mr. Duterte is known for his jokes but this time, he seems serious. As recorded by the Philippine Statistics Authority, the country's GDP plunged to -9.5% or one notch lower than the Asian Development Bank's prediction of 8.5%. The figure is far lower than the GDP in the remaining years of President Ferdinand Marcos and almost the same as the figures during World War 2.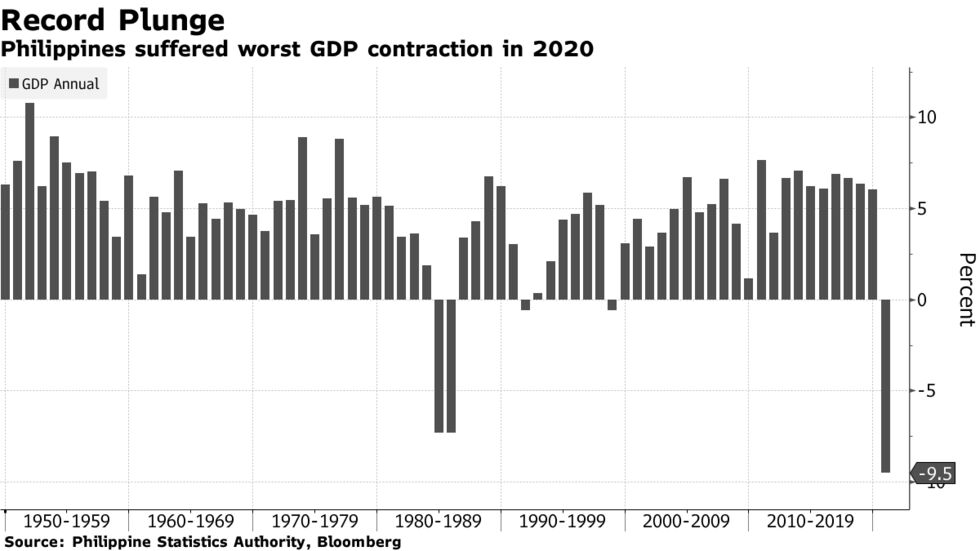 Continue reading

"Duterte's economic narrative"